Column Stabilisation Leaders
Attach yourself to the best
MOVAX excavator-mounted stabilisation leader provides a versatile solution for column stabilisation utilising both dry and wet binder material. MOVAX column stabilisation leader and its tooling are designed to work on a standard excavator with normal auxiliary hydraulics and are controlled with the MOVAX Control System.
MOVAX column stabilisation leaders are based on a modular concept and always customised to meet customer-specific requirements.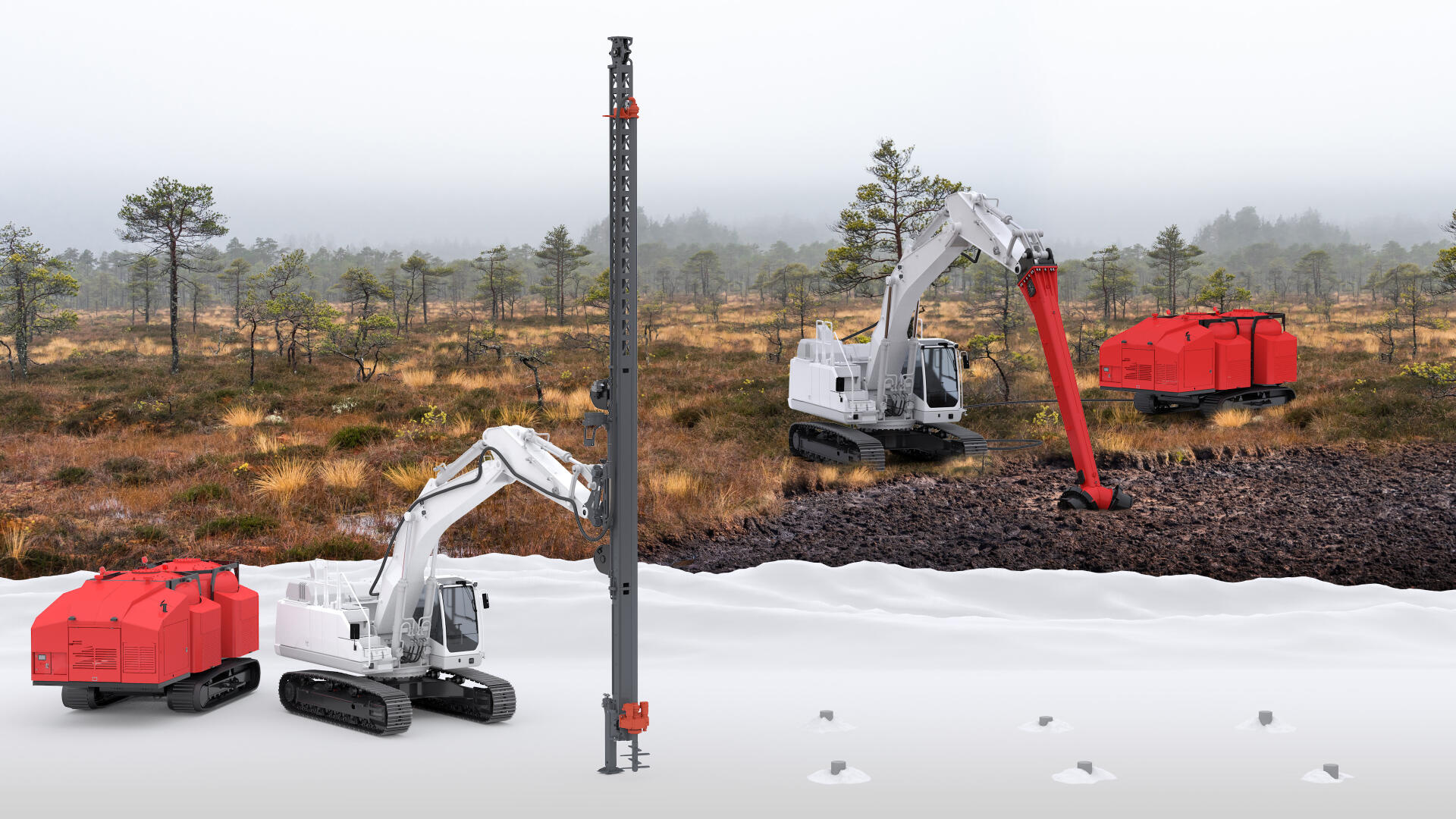 EXCAVATOR MOUNTED
Utilizing the hydraulic power and lifting capacity of the excavator. Designed to work on any and all excavators by using and commanding the standard auxiliary hydraulics and/or by connecting to the electronic control of the excavator while maintaining all the original functionality of the excavator.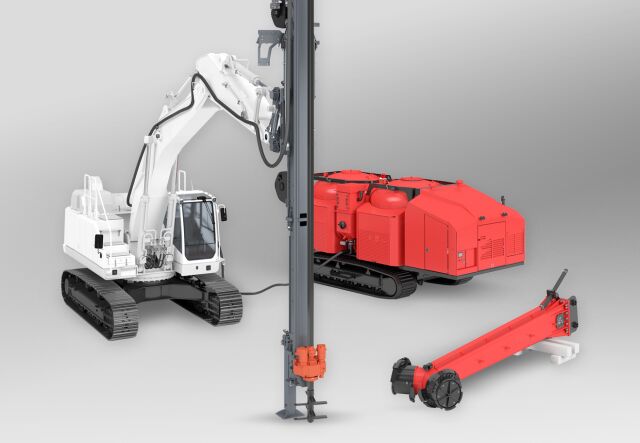 VERSATILE CONFIGURATIONS
Available for both dry and wet binder material and for various mixing depths based on customer requirements and size of excavator. Scalable to different mixing depths by removable sections; and for different column diameters. Depending on the size of the excavator either stick- or boom mounted.
MODULAR SYSTEM
MOVAX Column stabilisation leaders are based on the same modular concept and design as the MOVAX Multi-tool piling leaders. Modular design enables fast-and-easy customisation to meet customer specific technical requirements and also enables fast spare parts deliveries.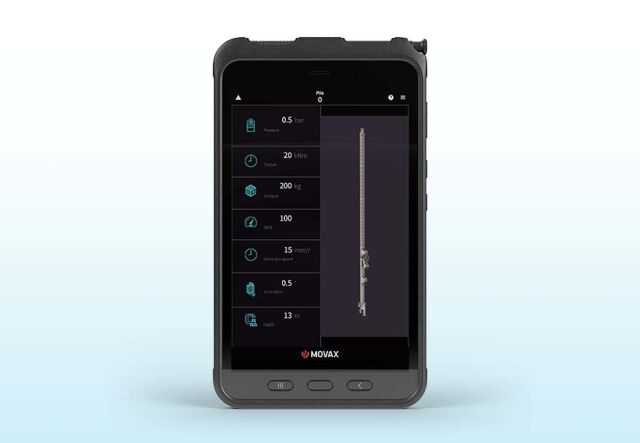 ADVANCED CONTROL
Superior control and monitoring of the stablisation work due to the state-of-the art MOVAX Control System which leads to the highest possible efficieny, precision and accuracy. The MOVAX Column stabilisation leader and its tooling is controlled with the same control system as all other MOVAX piling equipment: mControl+ PRO.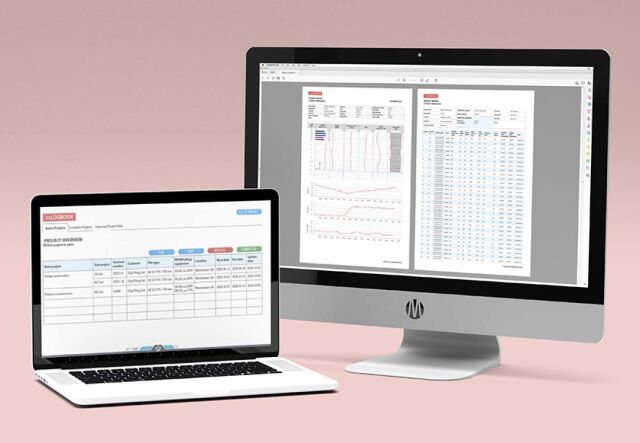 INFORMATION MANAGEMENT
Available with the MOVAX MIMS Information Managament System: mFleetManagement for monitoring MOVAX Column stabilisation leader and tooling operation, performance and condition; and mLogbook for monitoring and reporting the stabilisation work; for both MOVAX column stabilisation and ALLU mass stabilisation.
Download Column Stabilisation Leaders Brochure