Utilising two Montabert rock breaking hammers supplied and serviced by PRM, Dundrum Civil make light work of even the toughest of development projects.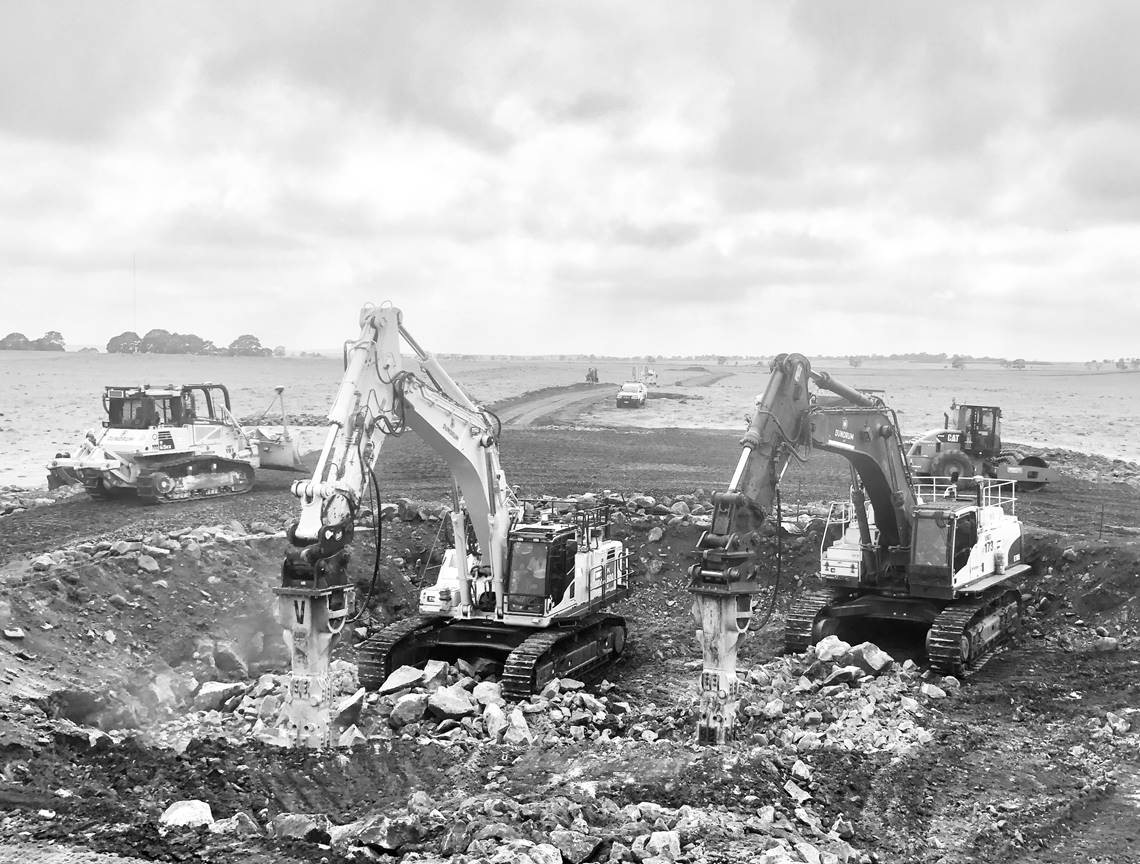 Dundrum Civil Pty Ltd is a leading Australian civil earthmoving contractor with a reputation for excellence. They have been providing wet hire and dry hire equipment to major civil, pipeline, energy and mining projects since 1996 and their activities servicing top tier companies, reach across Queensland and other locations throughout Australia.
Dundrum Civil procures its plant and equipment from companies renowned for their products positive impact on productivity, efficiency, cost-effectiveness and environmental responsibility supporting their ongoing commitment to ensure, as far as is reasonable practicable, their operations do not negatively impact on the environment or place the local community at risk of injury, illness or property damage.