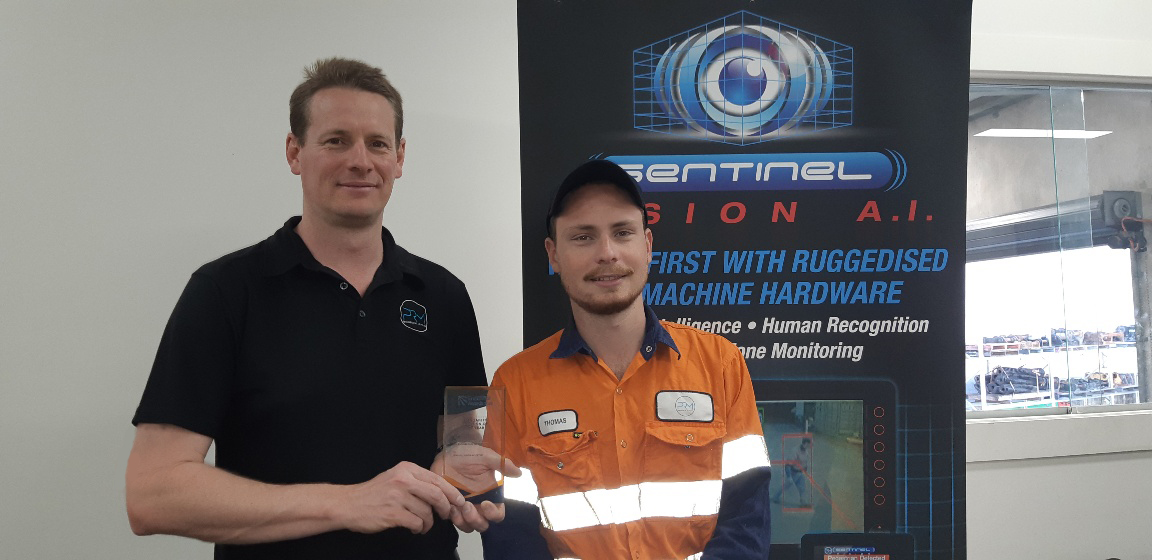 Brent De Geir and Thomas Hovey of PRM Engineering Services proudly display the Endeavour Award.
PRM Engineering safety product Sentinel Vision A.I. won the 2020 Safety Solution of the Year Category of the Manufacturers' Monthly Endeavour Awards.
Recognising Australia's best manufacturers The Endeavour Awards are presented annually by Manufacturers' Monthly, and are supported by National Manufacturing Week (NMW).